Buyback


Tonight we executed our second TASKMANAGER buyback on the BitShares exchange. We were able to buy all sell orders in TASKMANAGER:OPEN.STEEM, moving the price up to 5 STEEM each. 347.292 STEEM was spent, and 218.0596 TASKMANAGER was burned (reserved). There is now 99,220.24 TASKMANAGER issued, with 50,000 TASKMANAGER (50.3929%) held in the storage account for future use.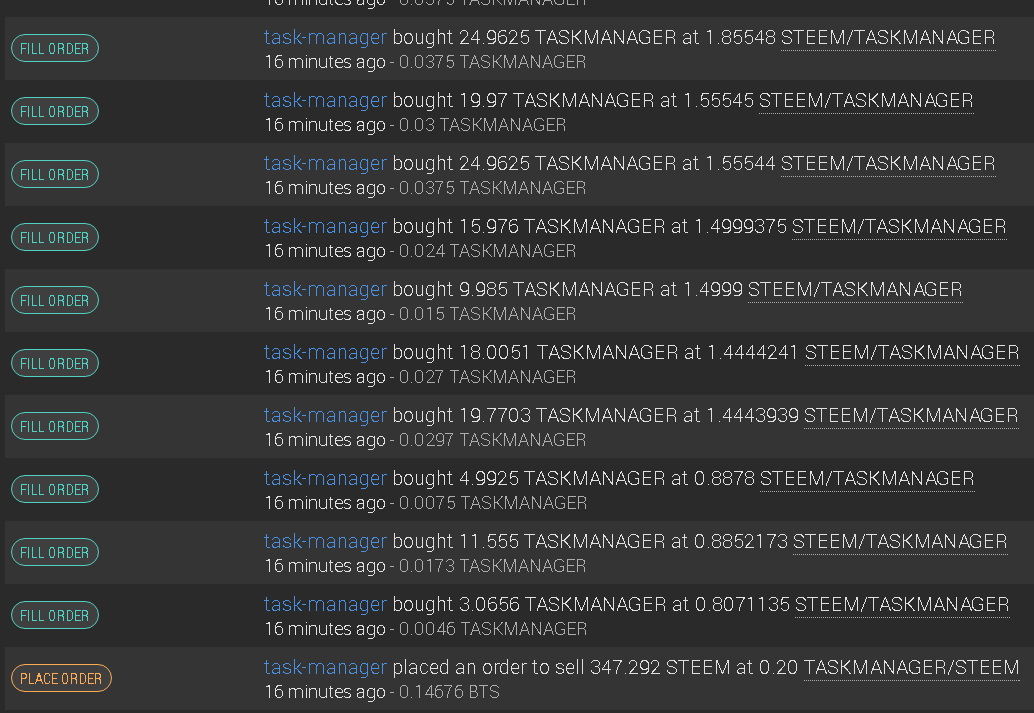 Tier 5 Rewards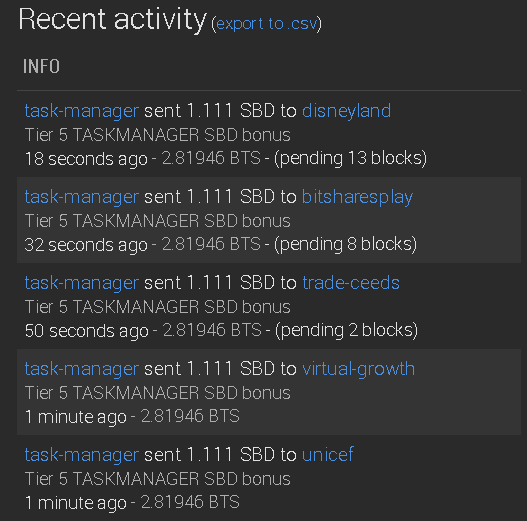 Those with 500+ TASKMANAGER received an SBD bonus with the buyback. Next months should be larger, now that we no longer convert all SBD to STEEM.
Minimum Value Update
0.005 OPEN.STEEM





0.556 BTS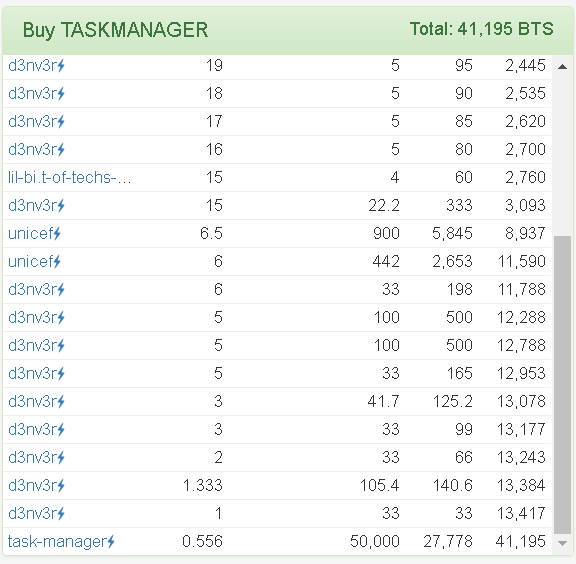 0.00005110 OPEN.ETH





3160 COMPUCEEDS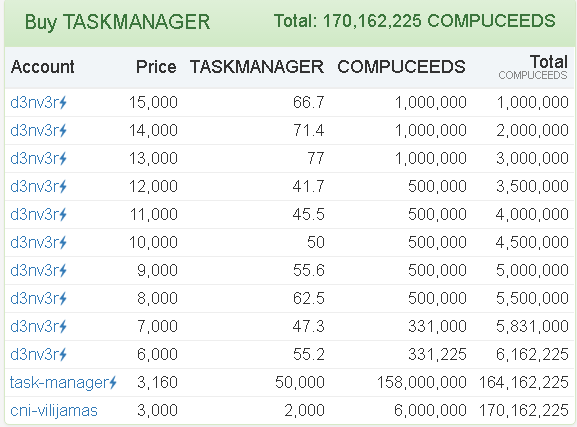 (Here you can see the "minimum value" passed another open order for 3000 COMPUCEEDS each)


0.00000026 OPEN.BTC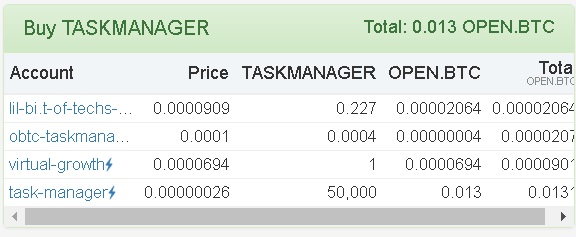 You can see the old minimum values here. Please keep in mind these are MINIMUM values and will be increased over time.
---
TASKMANAGER is an asset hosted on the bitshares blockchain, a % of the liquid STEEM (currently 25%) from all @taskmanager posts is placed in savings, to be used to buyback TASKMANAGER for OPEN.STEEM on a regular basis.