Illegal immigration is actually modern slavery supported and manipulated by large corporations. The workers are paid lower, have less rights, and can't organize. The media has purposely confused the loving liberal types into supporting this human right abuse.
Central Banks are the most powerful weapon. The Federal Reserve and its partners, regularly unleash their henchman (CIA, media) to enforce the Reserve Currency over other competing Central Banks. Right now, Western Banks are in a hot war with the BRICs, but most people can't see that.

"Climate Change/Global Warming" is a banker created trademark, with two main goals: 1) The goal of creating a new currency tied to carbon 2) Limit competition from other large corporations in 3rd world countries that can't ultimately compete or pay for the carbon scam. How can you tell? They shut down debate by calling people 'deniers' and basic environmental issues aren't adhered too: fracking, gulf oil spill, FEMA spill in Colorado, etc.

Government is the HR Department of the countrys citizens for the Deep State and the Internationalists. The Government controls the people and sways the emotions of its citizenry to support activities of the Deep State/Internationalists.

There are 5 major Black Markets, and all Internationalists partake in their trade: Sex/Human Trafficking, Insurance Fraud, Weapons, Drugs, Organ/Blood harvesting.

But I'm just a poor, marginalized, self-employed American that lives in a trailer park. My opinions are worthless to important people.
https://out.reddit.com/t3_5pm855?url=https%3A%2F%2Fi.reddituploads.com%2F9f1a270201914f418b1e8ad187f5330d%3Ffit%3Dmax%26h%3D1536%26w%3D1536%26s%3D995cef8062137f243c5969e624394d72&token=AQAAOAuGWLHurRypvomXjsI-SAAwmPhZUNyO36fxlvB50Z6SwxNr&app_name=reddit.com
You are hitting the key issues.
Put simply, this is what I think is going on:
The same 'puppet' government of today has existed since 0 AD.
Today, the primary power centers are located within Switzerland and Saudi Arabia.
In Biblical times, this was referred to as the devil. The tools of the devil are actually the men working for these governments. The devil is a man (collection of men).
The masters achieve their status through heredity, and practice boy lover 'ism, and the philosophies of ancient Greece, Judaism, and Islam.
Every 50 years they strive to create a mutiny within societies, which in turn gives them more power after a civil or foreign war.
Their primary tools of conquer deal with enslaving children through poor educational systems, and then fostering bigotry, and so on, until civil war, corruption.
The CIA serves these foreign oligarchs, for example, and not America.
For the entirety of all recorded human history, the large population groups have been enslaved by masters who consider themselves divine, a separate species. The war of populations matters little more than the slaughter of cattle. All governments, ever created, have been re-enslaved after a period of 50 years.
Their tool of warfare is to enslave the children. That's how they control a population, they pray on the weak and never announce their intentions. Deep State is the hidden influence of the Oligarch, monarchs, divinity, which has existed and has been at war with the societies of man since the times of Jesus Christ.
Our rulers are whom we commonly have referred to as the devil. It is not a fictional beast, but resides within the halls of Switzerland and Saudi Arabia, and oversees the affairs of man.
Essentially all roads lead to Switzerland.
From Banking, to completely different (better, advanced) form of government, to Governance (international organizations), to secrecy, to the establishment of the CIA (Swiss helped set it up), to use of spies / espionage (their national holiday is the day of spies), to their role 'protecting' (intimidating) the kings and pope, to the natural advantage of being on the highest mountains in the world, to the extreme amount of wealth and prosperity, to their killing of the Jews (1349), to their use of media to misinform, to their technological advance of telephony (1898 all citizens connected), to their closed society and culture, to their 'occult' style rituals, to their 'over done protections' (no import of food, nuclear shelters everywhere), etc, etc.
There is essentially nothing of relevance that doesn't lead back to Switzerland. The roads to Switzerland are endless. Researching them all is pointless, once you got like a dozen, something the fuck is up.
Despite all this talk of 'where did the Knights Templar hid their fortunes?' it is on record that the Pope ordered, and the Templar's complied, them to give up all they had accomplished to the Swiss order, Knights Hospitialar - but you hear nothing of that. As Voltaire suggests, he who you are unable to criticize is likely the biggest tyrant. - No one thinks of Switzerland, though they should.
Just look at the swiss flag.
Knights Templar / Knights Hospitialar
https://images.duckduckgo.com/iu/?u=https%3A%2F%2Ftse2.mm.bing.net%2Fth%3Fid%3DOIP.M04375bbdcde416c2652c99d74e7abe95H0%26pid%3D15.1&f=1
No. City of London, Vatican City and either Washington DC or New York (I can't discern which) are key power centers -- I'm guessing DC because it, like City of London and Vatican City are stand-alone entities, not part of any state or jurisdiction but its own.
Where do all Royalty seen their young children to study?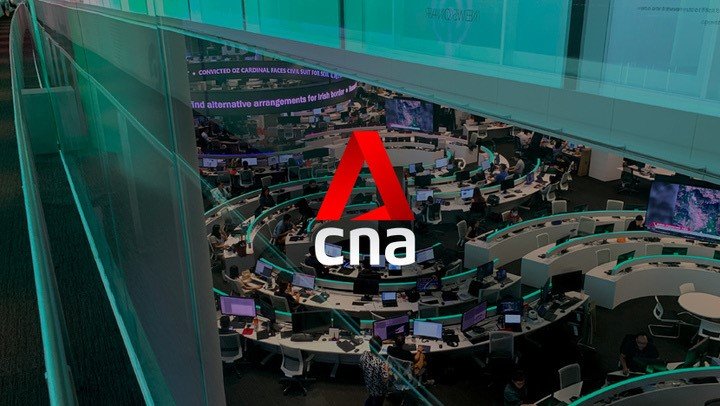 Basic summary from the World Bank: http://www.worldbank.org/en/programs/pricing-carbon
The European Union started the first carbon trading system: https://en.wikipedia.org/wiki/European_Union_Emission_Trading_Scheme
2016 Update: Carbon Pricing Becomes a Cause for the World Bank and I.M.F. https://www.nytimes.com/2016/04/24/us/politics/carbon-pricingbecomes-a-cause-for-the-world-bank-and-imf.html?_r=0
The environment and our planet is really the only thing that binds all of humanity together. Thus, it is potentially the easiest avenue (still incredibly difficult) to establish a common currency/tax.
Enron is the FOUNDER of a carbon currency, and Goldman Sachs is executing the continuation of that plan.
It's bigger than "industry". Sure...Big Oil, Coal and other polluting industries are very powerful, which have an incentive to keep polluting. BUT they're not as big, bad, or as powerful, as the money changers.
https://quidsapio.wordpress.com/2012/06/06/how-goldman-sachs-invented-cap-and-trade/
http://www.smithsonianmag.com/air/the-political-history-of-cap-and-trade-34711212/