Yesterday, there was a bit of a spike on the exchanges trading Golos. News doesn't always drive these kinds of spikes, but in this case, I think there's evidence that it was it was a precipitate of the Business Youth platform.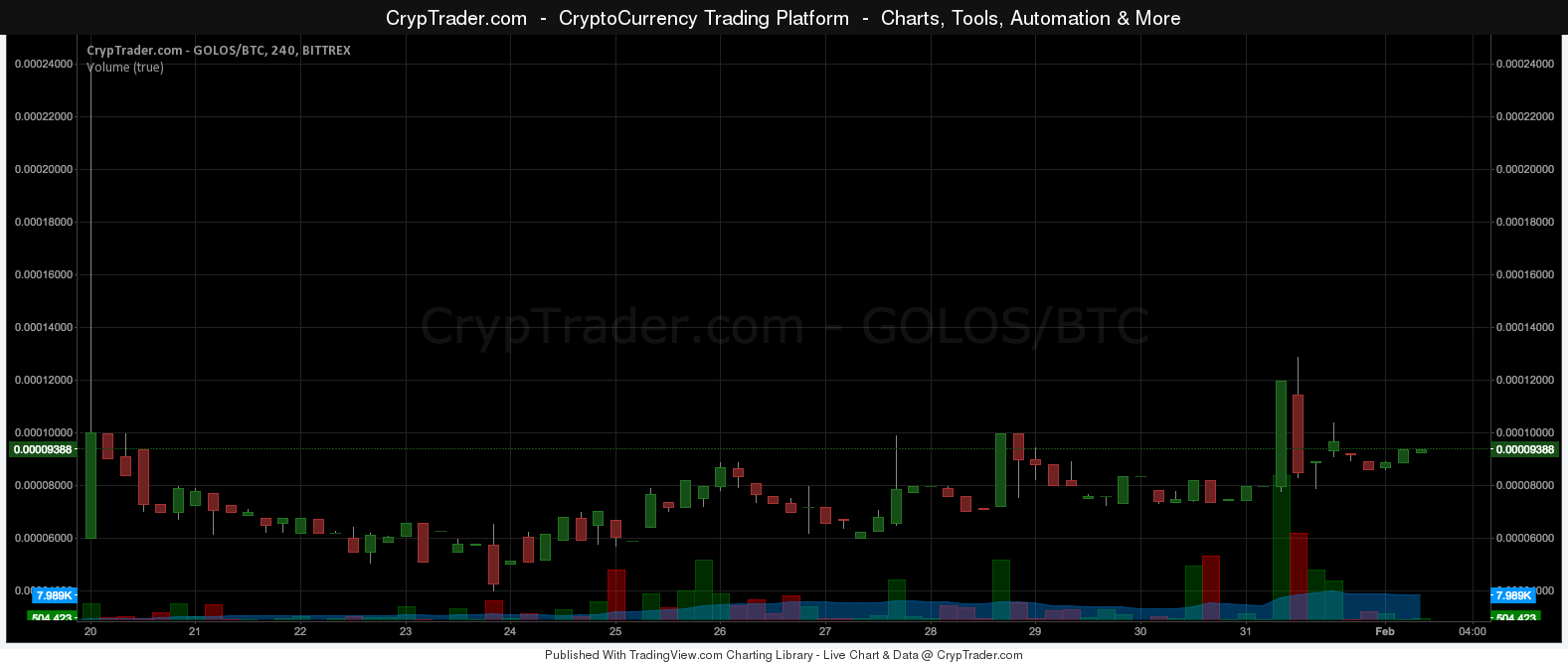 Wed, 01 Feb 2017 17:16 GMT)
---
Business Youth (aka BM)
In English, it's rendered as Business Youth. The Russian name for this group is Бизнес Молодость, in Cyrillic alphabet. In the Latin alphabet, it is spelt Biznes Molodost'. So henceforth, we'll call it BM for short (or БМ in Cyrillic).
Business Youth BM - the largest community of entrepreneurs in Russia. People find business partners, wives, friends, suppliers and mentors, have invaluable experience and gain experience in our community. We come to each other's homes to other cities, do business together, develop together and have fun. Our community – a healthy environment in which it is impossible not to grow.
Translated by Yandex. Source: http://molodost.bz/bm/
They have courses, community, and a whole lot of videos.
What a Business Youth:

The company was founded in 2010.
The largest business community in CIS;
2 million accounts registered on the BM, of which about 750 000 active users;
Website is visited daily by about 100 000 unique visitors.
Translated by Yandex. What will bring "Wedding" BM and Golos?

Why do they want the Golos token?
From what I can tell, this latest spike was because they need Golos tokens to soften the impact of suddenly creating 60,000 golos.io accounts, with an eventual target of 100,000.
In fact, around the end of the Golos ICO, BM had registered 9,000+ accounts. These accounts appear to have been reserved for their top community members. That happened 2 months ago.
The BM participation in the ICO was reported to have been 22% (right at the very end of the crowdsale).
Also see: Starting a web client BM