Greetings everybody ;) This is my first Golos english-language post. It'll be about largest news bitcoin and cryptocurrencies portals.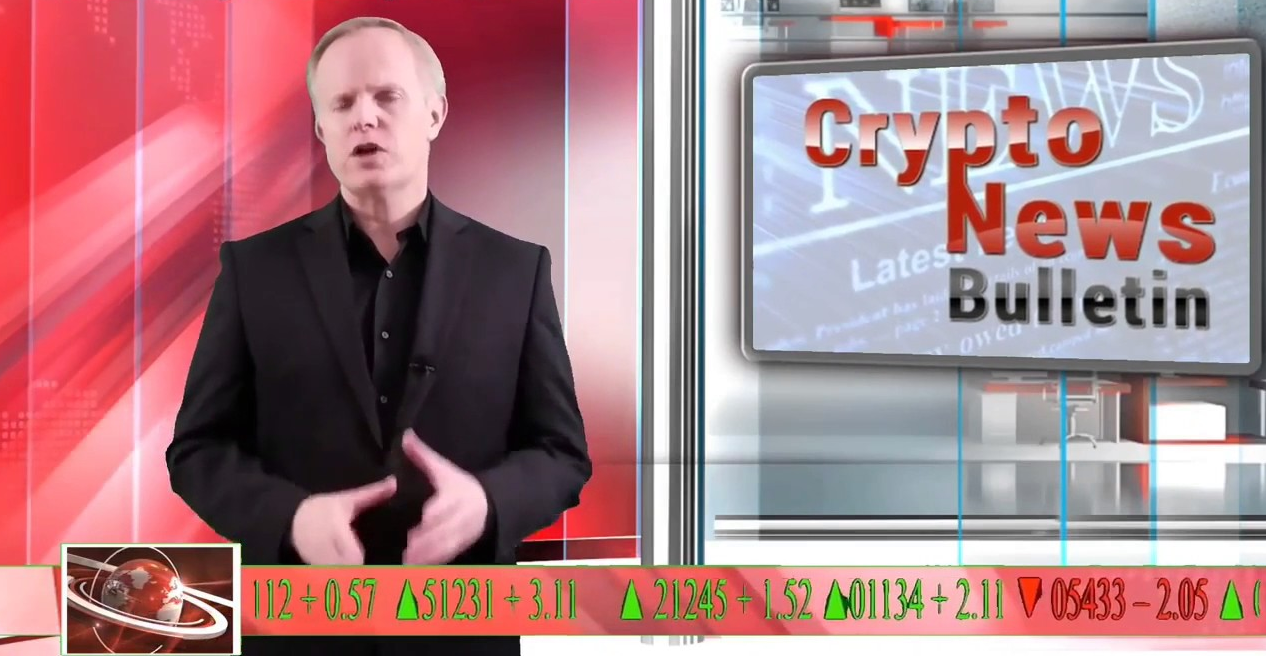 But firstly, let me introduce my #краудсписок project to english-speaking users. If you translate the name of the project, it will become "crowdlist", which means that we are building a community-backed list of cryptocurrencies-related project. All together. And you should join us!
The list contains links to different projects and currently it's in Russian. But we have a plan of translating the notes in the future, along with making a website with all these links and also recording some stuff on video.
I am heading towards bilingual information making so the English and Russian speaking communities could get access to the same high-quality information at the same time. So join my #crowdlist project (just review the categories, and if you find that I missed some useful websites/links, please write them down).

I am translating the topic list so you could navigate thorough it (but note, materials are for the moment in russian, please take care or use google translate maybe):
Previous #краудсписок project topics
00. Main project post (what is crowdlist and why do we need it)
01. Cryptocurrencies analytics & info websites
02. Cryptowallets (online, offline, for PC and phones + special devices)
03. Offline trade & cryptocurrencies lending (p2p, e2e)
04. Crypto payment gateways
05. Crypto-related projects
06. Crypto boards
07. Social Networks Cryptocurrencies Groups
08. Telegram chats, channels and bots related to cryptocurrencies
09. Exchanges with trading
10. Exchangers (no trading)
11. Bitcoin plastic (debit) cards - more than 50 providers
12. Russian news and largest blogs about bitcoin and cryptocurrencies
You can search my other posts (they are in russian, but hey - links are links - you can visit them and review what's inside) by pressing here: #краудсписок
Also, everything will be published as a large ~40 pages google drive document which is already bi-lingual. So you got the idea ;)
Let's start the game with our today's main topic:
News and largest blogs about bitcoin and cryptocurrencies
| Page name & link | Few words about it |
| --- | --- |
| coindesk.com | Largest bitcoin & crypto website on the english web. Nearly 5 million readers per month. The fun is that this portal is based on wordpress. |
| cointelegraph.com | Bitcoin & Ethereum Blockchain News. More than one million (!) monthly visitors. Build on Laravel Web Framework. One of the largest. |
| 99bitcoins.com | Bitcoin for newcomers. Guides, tutorials, news. Large visitor audience of 1.3 mil per month. The website is build on wordpress engine as usual. |
| cryptocoinsnews.com | Bitcoin, FinTech, Blockchain & Cryptocurrency news. 1.2 millions of visitors monthly to this wordpress platform. One of the largest. |
| news.bitcoin.com | Official bitcoin news. Wordpress engine, more than 700k / month. |
| reddit.com/r/Bitcoin/ | Not actually blog but news platform for posting and comments. Large community. Impossible to count visitors. |
| newsbtc.com | Bitcoin news, price & analysis. 500+k visitors monthly. Wordpress. |
| bitcoinmagazine.com | Bitcoin magazine. Built on bootstrap & require js. 500k visitors monthly. |
| bitcoinist.com | Bitcoin & Blockchain news and reviews. WP, 260k visitors monthly. |
| themerkle.com | The Merkle crypto news. Wordpress-powered, 240+k visitors. |
| bravenewcoin.com/news | Brave New Coin news. 200k visitors monthly. Silverstripe engine. |
| coinjournal.net | Bitcoin & cryptocurrency news. Wordpress. 100k visitors. |
| steem.io | Blockchain-based social blogging platform with payouts. It had 250k visitors in august, but currently just 60k visitors monthly. |
| news.8btc.com | China blockchain & bitcoin news. Young chinese project with english news. 50+k visitors. Appeared November 2016. Wordpress. |
| bitconnect.co/bitcoin-news* | Bitcoin community. Also contains bitcoin news, cryptocurrency news, price, analysis. Built on Bonfire framework. 50k visitors per month. |
| media.consensys.net | Non-standard news website on blockchain and ethereum. 50k visitors. Medium platfom. |
| insidebitcoins.com/news* | Blockchain Agenda with Inside Bitcoins, News, Price, Events. Wordpress, featuring total of 30k visitors monthly. |
| thebitcoinnews.com | Decentralised bitcoin and crypto news. Wordpress, ~30k visitors. |
| coinidol.com/news | Coinidol cryptocurrency & blockchain technology latest news. Bitrix-powered website with just 26k visitors per month. |
| coinfox.info | News on bitcoin and other crypto. Joomla. Has Russian version, 20k visitors. |
| coinreport.net | Bitcoin news, analysis, info and editorials. Wordpress. 17k visitors. |
| crypto-news.net | News from the world of cryptocurrencies. WP, 6k visitors per month. |
| cryptolife.net | Hard hitting cryptocurrency news and analysis. Wordpress. 5k visitors. |
| seebitcoin.com | Make sense of everything bitcoin. ~ 3k visitors monthly, wordpress. |
| cointrader.org | Strange website with news. Wordpress. <200 visitors per day. Australia. |
Information is shown for the whole website, while it's main topic is not news (so news section has probably less visitors)

Some analytics:
Just 9 out of 25 projects aren't powered by Wordpress (others 16 are). Those who don't use WP are: Joomla, Silverstripe, Bitrix, Reddit, Laravel, Bootstrap, Steemit, Bonfire.
Total english-reading users 'capacity' of these 24 websites is approx 12 million readers per month. If we compare with Russian segment - there are just 2.5 millions of readers on 17 russian websites. But, anyway, 2.5 millions of russian readers is a large community!
English websites are more similar to each other, except the largest ones and some specials.
Bonus from @cosmopolit : you can also read crypto-related news either via google news or via interesting project (the guys says that they categorize, check and flag posts): news.hodlhodl.com
Thank you for reading and let's take part in making this list more detailed! See you tomorrow :)
Please comment & I hope this post was a bit useful for you!
Best regards,
Den Ivanov
IT linux geek from Rostov-on-Don